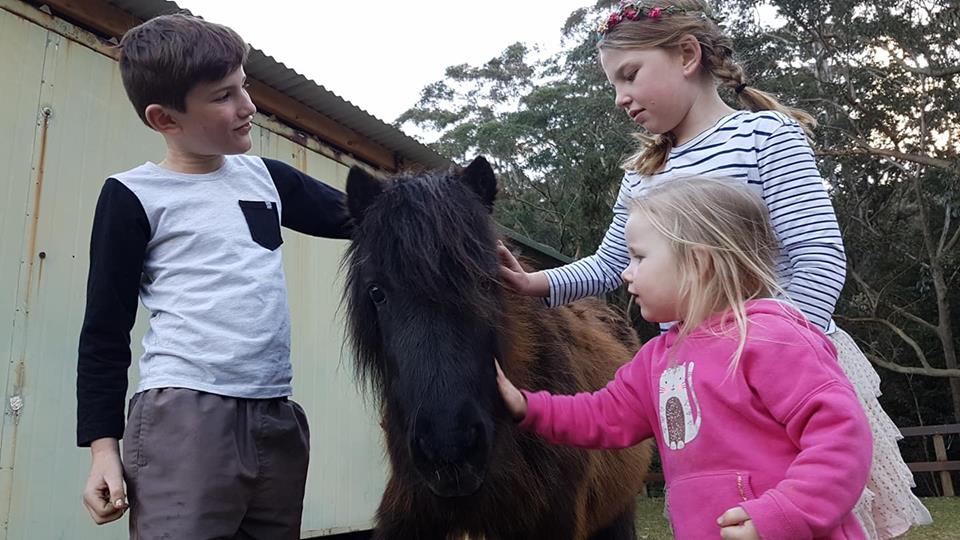 Otford Farm holiday camps are one of our most popular events.

Children with a horse riding holiday camp experience gain life long lasting memories of a beautiful rural life.
While the kids are here to have fun most of all, it is also an important learning experience with our horses. The daily feeding, grooming, saddling and riding all add to the learning experience and enhance their horse knowledge. The camp is also an experience with the country, nature and farm life. Along with the daily horse activities the children feed and care for the Sheep, Goats, Chickens, Geese & Ducks.
Emma and Carley run the camps personally and are experienced mums and carers.
Many children return to Otford Farm for a number of camps and then keep returning as young and mature adults. Holiday camps are five full fun-packed days of adventure and activities.
The camps do book out, so we recommend early bookings.
Payment can be made in full at $1099 per child. Alternately, a deposit of $399 can be made with the balance ($700) due 14 days before the camp. If your child is not able to attend for any reason all fees are refundable up to 7 days from the camp commencement. All amounts above include GST.
" I had the best time ever and made lots of new friends. The food was great especially the desserts. Say hello to Patch from me." Lauren 12 years old
We suggest:
Current Tetanus Immunisation.
Riding Helmets (Can be hired from Otford Farm).
Parents contact details - Address and Phone Numbers.
Bring with you:
Sleeping Bag, Towel and Toilet needs.
Old Clothes - Jeans, Tops, Riding Boots/Sandshoes.
Gumboots and Rain Jacket.
Swimming costume, Sunscreen and Hat.
Torch and batteries.
Camp times:
9:00am Monday to 4:00pm Friday.
Camps operate during most School Holiday.
Payment:
The 5 day camps are $1099/child GST inclusive
Deposit on booking.
Balance due 14 days prior to commencement of Camp.
(All monies refundable 7 days prior to commencement of Camp - non thereafter).
Parents and family:
Please feel free to phone or visit at any time. Children are often out riding, having fun and enjoying life, so its great to telephone first.